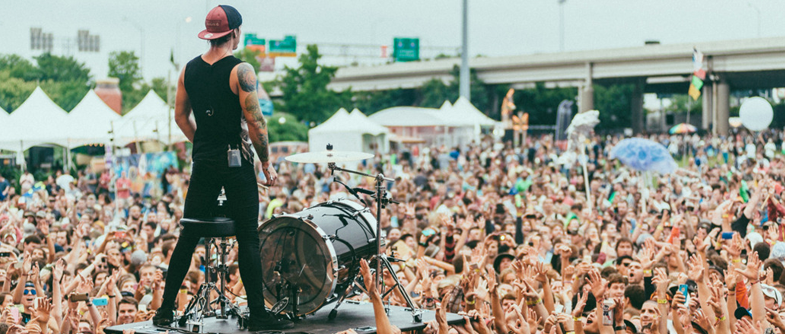 :// SYNAPSIS
Usually, online algorithms are annoying, which makes people hate marketing. It's the equivalent of having people knock on your door and try to sell you Jesus.
Eerily enough, YouTube's algorithm is extremely accurate. It must have been around 2 am on a weekday, as I was winding down from personal projects for the night. I saw a thumbnail for Twenty One Pilots, the video was HeavyDirtySoul live.
I decided to give it a play and I have to be honest, it blew me away. The song was great, the performance was excellent and the crowd was phenomenal. I then looked up their album Blurryface which has that specific track on it.
This is one of those [rare] albums which I can listen to completely, usually I make my playlist featuring the greatest hits from any given album, but this is one of those rare gems which I can listen to uninterruptedly from beginning to end.

Swagger as fuck.
Hands down I have to say that Hometown is my jam.
I have that shit on repeat, every-single-day.
Give it a try, you might enjoy it.
[For some strange reason I have discovered a fascination for 2-member-bands, I can't wait to discover more.]