ro.ber.to -1.  ¡Hello! My name is Roberto Aguilar. I was born in Chicago IL on an Ice-Cold Sunday in 1984. When I was 8 years old my Dad made the mistake of buying me a Sega Genesis. This started my love for Art Production.
When I was 10 years old we moved down to Mexico. I discovered my interest for 3D graphics while in High-School, thanks to skipping class. When I was 19 we moved back to beautiful Chicago where I was fortunate to attend Columbia College Chicago. Five years later, with the status of Super Senior I graduated & received a BA in Computer Animation.
I have worked professionally in 3D since 2009, focusing on Environment Design & Prop Creation. I have created full environments & props used by InContext Solutions for Virtual Market Research. I have also created Environments for NEXT/NOW Agency, which have been used for Client Visualization.
I have also worked for the U.S Department of Defense, contracted to infoReliance where I created UI/UX Design for the National Center for Telehealth and Technology [T2].
I am currently Jamming at InContext Solutions again creating 3D Environments.
During my free time, I host the teamroberto podcast [en Español] where I geek out about my favorite hobbies. I am also the creator and founder of GOBLIN6, a Resident Evil fansite.
I am also active in Indie Video-Game Development. I have had the pleasure of working with the Awesome [and Handsome] guys of Chicago Shipyard Tools and Games. Together we have released the Mobile Game Space Tanks.
 I am also an active member of the October Games collective.
Our title Horror Legends has been Greenlit by Valve Software & the Steam Community on Steam Greenlight.
This title is currently in Development.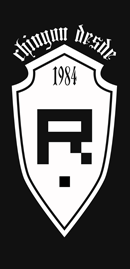 or, if you prefer
The Electronic Mail
THE NEWSLETTER
Operating Systems for the Personal Computer
//. Windows
//. Linux
//. OS X
Tools of the Trade
//. Maya
//. Photoshop
//. Unity 3D
//. Unreal Engine
//. After Effects
//. Illustrator
//. InDesign
//. Crazybump
//. xNormal
//. XnView MP
//. Slack
//. Asana
//. Todoist
//. Perforce