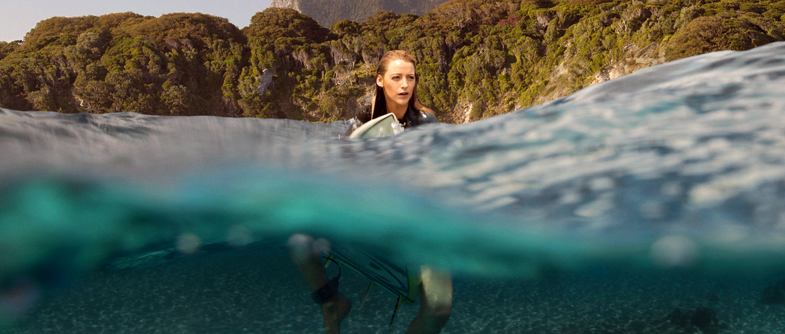 :// INTRO
I discovered The Shallows through three different sources, at first I had seen a couple of promising posts on the Blumhouse website. Each post made the movie feel stronger, sort of the excitement I had felt when I first heard about JAWS as a young lad.
Shark movies are a bit tricky, they sound simple to make, but take into consideration the biggest thing: The Shark.
If the project is low budget, then you are probably in for a badly rendered 3D shark. If that is the case, amping up the cheese factor is probably an excellent idea. Just like Sharknado. If that cheese is not of the best quality then you might probably end up with something like Sand Sharks.
My second and third source came about thanks to my buddy Drake. He recommended it thanks to a podcast he listened to religiously. Previously known as Killer POV, now re-launched as Shockwaves, both his glowing review and the high praise from Shockwaves were the final push I needed to check this movie out.
[Curiously enough, Drake got me hooked on both Killer POV and Shockwaves. Not to mention podcasts in general. That though is probably best for a separate post.]
:// PRODUCTION QUALITY
The movie's premise is extremely simple: a young woman goes on a trip to Mexico [as it should be]. There she is introduced to a secluded beach which has the allure of having the best waves available for a surfing enthusiast.
After enjoying a day at the beach she unexpectedly gets hurt by a great white shark. She takes refuge on a small reef which is just far enough to make swimming to shore extremely risky, especially with her wound attracting the shark to her reef.
The Shallows drips with style, the photography taking center stage and being extremely beautiful. Filming a beach might seem unimpressive, however, the shallows has fantastic aerial shots which give a great sense of scope. It shows you just how isolated the main character is. Not to mention the beautiful color palette which the tropical setting gives us. The underwater shots are mesmerizing to look at.
The movie takes notes from House of Cards, showing technology throughout the movie. Although 'cards does it better in my opinion by keeping the UI neutral, showing only text within a bubble. The Shallows shows a little more of the mobile environment, it is clean, but it might feel outdated within a few short years.
Originally, I had the idea about doing a short write up about my favorite characters. Although I came to the conclusion that doing so could spoil the kill count.
:// FAVORITE MOMENTS
The shark foreshadowing has to be my favorite part of the movie. There is an enormous sense of dread throughout the movie.
At first, I came in excited: "A shark move, this is gonna be great! Here we go baby!"
As things started escalating, the dread became unbearable. Every second became extremely tense, just like watching the USA play in the World Cup.

D R E A D
Once the filmmakers let the shark off the chain the movie becomes one hell of a roller coaster ride. The dread does not let up, it only intensifies with each sequence.
I saw this on Blu-Ray, it is available on VOD, but I highly recommend seeing this on 'blu. Actually, I recommend watching all movies on 'blu.
Of course, if this is not an option VOD is absolutely fine, but if 'blu is available to you please do it.
You'll love the photography in this movie.